THE JENNY AND BIJAN HOULE AWARD FOR BEST PERFORMANCE OF A COWBOY JAZZ SELECTION OR OTHER HOULE COMPOSITION
Performances of any composition by Arthur Houle will qualify for this prize.
However, contestants who play a Cowboy Jazz selection will receive a free hat - regardless of whether they win this prize!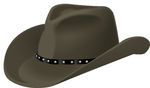 Cowboy Jazz
is a series of whimsical piano solos in two volumes, ranging from early to late intermediate level. The first collection was published in 2008 by the Hal Leonard Corporation. This collection has the following pieces (easiest to hardest):

• Sally Saddle
• Prairie Gary
• Cowboy Karen
• Fancy Footwork
• Melody for Dennis [Parker]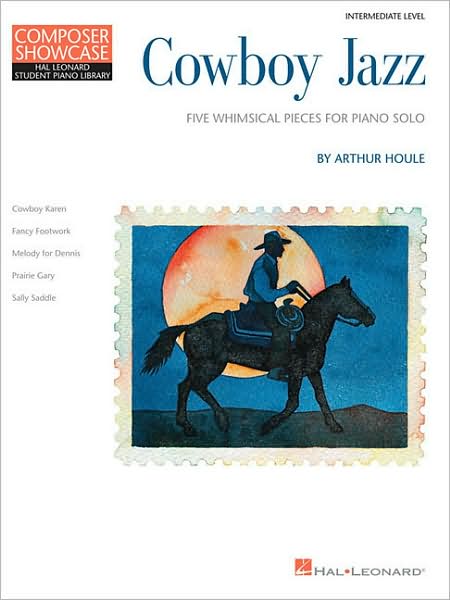 It is out of print; however, copies may be obtained by contacting
Dr. Houle
.
Abundant Silence
is the exclusive publisher of additional
Cowboy Jazz
tunes, available separately or as a collection (
Cowboy Jazz
II):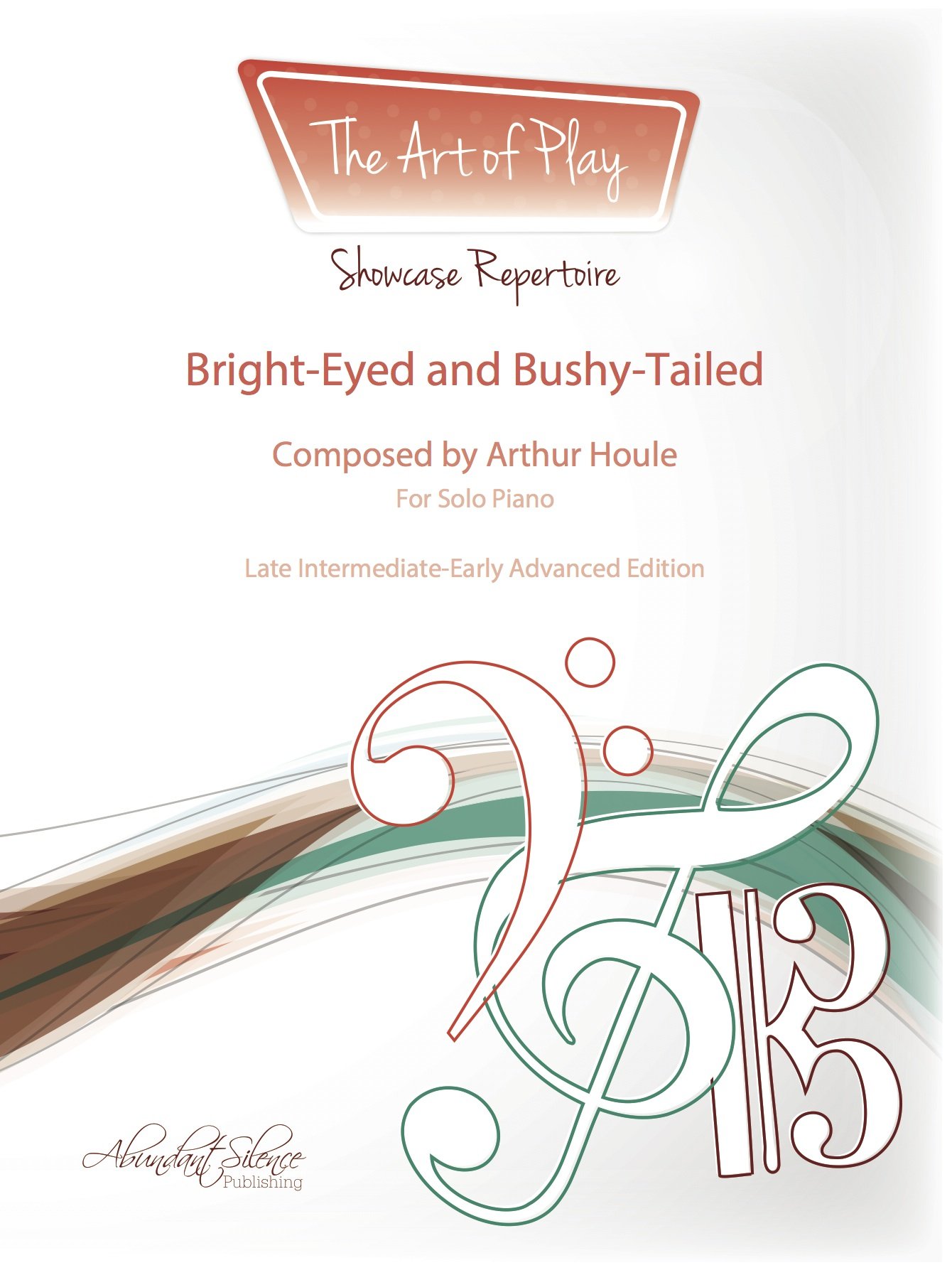 All the Cowboy Jazz melodies are fully notated and may be played note for note as written; however, they lend themselves to creative improvisatory license. For ideas on how to be creative with these catchy tunes, check out the summer 2003 issue of Piano Today magazine, in which "Sally Saddle" was originally published with tips on how to be creative with the melodic line. Or listen to the 14 recordings by the composer (who never plays these tunes the same way twice!) at the bottom of this page.
Abundant Silence will be issuing many other Houle compositions, including his 3-movement Sonata Americana. Teachers and students may also contact Dr. Houle to inquire about other manuscripts. (See also this page for additional recordings of Houle compositions.)
Recordings of Cowboy Jazz I & II by the composer

1. Sally Saddle 2-11-09 performance
2. Prairie Gary 2-11-09 performance
3. Prairie Gary 3-15-09 recording session
4. Cowboy Karen 2-11-09 performance
5. Cowboy Karen 3-15-09 recording session
6. Fancy Footwork 2-11-09 performance
7. Fancy Footwork 3-15-09 recording session
8. Melody for Dennis 2-11-09 performance
9. Melody for Dennis 3-15-09 recording session
10. Tommy Tumbleweeds 3-15-09 recording session
11. Bright-Eyed and Bushy-Tailed 2-11-09 performance
12. Bright-Eyed and Bushy-Tailed 3-15-09 recording session
13. Buckaroo Blues 3-15-09 recording session
14. Under the Stars 3-15-09 recording session
15. Under the Stars 4-27-17 with Frank Restesan, violin (live performance, CMU)